Questions may be directed
via our Facebook page...

Adobe
®
Reader
®
is needed to download the following documents. A free download of Adobe
®
Reader
®
is available by clicking on the logo...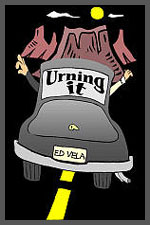 "Urning It" runs July 21-24
This is a Road Trip comedy written by Ed Vela, mindful of our 2010 production of
Leaving Iowa
, where the family is traveling across the country to dispose of the ashes of a wealthy aunt. Of course, there are disagreements, misadventures and mistaken intentions which lead to laughs.
The production will be Thursday, Friday and Saturday, July 21st, 22nd and 23rd at 7pm and Sunday, July 24th at 2pm
at the Pittsville High School Auditorium.
Click here
to download a map that will help you locate the Pittsville Schools Auditorium.
Thank You for your support of PACT!
PACT functions through the generous support of many! We welcome your donations of time, talent, and treasure. Donation Form...
PDF download link