Questions may be directed
via our Facebook page...

Adobe
®
Reader
®
is needed to download the following documents. A free download of Adobe
®
Reader
®
is available by clicking on the logo...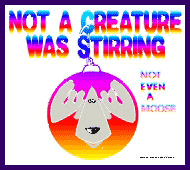 AUDITION COMING SOON! For the first time, PACT will be presenting a Christmas Dinner Theater production in December. The play is NOT A CREATURE WAS STIRRING, NOT EVEN A MOOSE! by Pat Cook and calls for five women and four men. Auditions will be Wednesday and Thursday, October 5 and 6 at 6:30pm at the Pittsville High School Auditorium. Please come and tryout for a part or let us know you are willing to help!
Click here
to download a map that will help you locate the Pittsville High School Auditorium.
Thank You for your support of PACT!
PACT functions through the generous support of many! We welcome your donations of time, talent, and treasure. Donation Form...
PDF download link