Questions may be directed
via our Facebook page...

Auditions Ahead for this Summer's Comedy!
6:30 Monday and Tuesday,
May 22nd and 23rd — auditions
for "A Little Murder Never Hurt
Anybody" by Ron Bernas
[Samuel French] Pittsville
Schools Auditorium.
Adobe
®
Reader
®
is needed to download the following documents. A free download of Adobe
®
Reader
®
is available by clicking on the logo...
"Not a Creature Was Stirring, Not Even a Moose"
[if you want to view a larger picture, after starting the video, please click on the

button]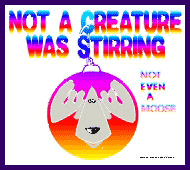 T H A N K S T O A L L!
The benefit dinner was a big success. You can view it again by clicking on the

video above.
Click here
to download a map that will help you locate the Pittsville High School Auditorium.
Thank You for your support of PACT!
PACT functions through the generous support of many! We welcome your donations of time, talent, and treasure. Donation Form...
PDF download link