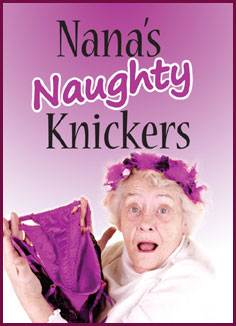 Coming April 19- 22 at Pittsville High School, a community-minded event to satisfy and entertain. PACT's second fundraiser will support a local cause. We will serve a fine dinner, followed by a comedy, "Nana's Naughty Knickers" directed by Steve Allar.
Auditions will be at 7 PM in the Pittsville High School auditorium on Wednesday, February 7 and Thursday, February 8.
Help is needed. Please contact us through our Facebook page if you can assist. Or come to our next Board of Directors meeting in the PHS library at 6:30 Tuesday, February 6.